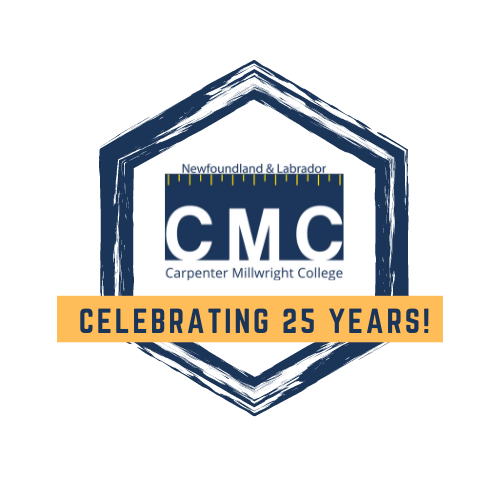 Carpenter Millwright College – 25th Anniversary

The Carpenters Training Institute (CTI) in Newfoundland and Labrador was established in 1996 by the United Brotherhood of Carpenters and Joiners of America (UBC), Local 579. The College was created to provide members, and new apprentices, with training in Carpentry, as well as specialized training for all journeypersons. As a private College, enrolment into the College was available to all members of the public.

In 2004, the College was renamed Carpenter Millwright College (CMC) to reflect the partnership of the Millwright union within the UBC, as well as the inclusion of the Millwright occupation within the scope of the College.

To celebrate our 25th Anniversary, Carpenter Millwright College will be hosting a Family Fun Day on September 18th from 11:00 am – 2:00 pm. (Inclement weather September 19th)
We have achieved many successes over the past 25 years and we want to say thank you to our current and past staff and students, union members, partners, family members, and friends.

Celebrate this milestone with us; the first 100 people to come will receive a shirt! There will be door prizes, BBQ, and games for the kids. All we ask is that you bring a non-perishable food item to donate to the local food bank.